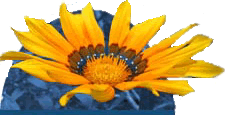 Friendship Movies
---
Thank you to viewers for contributing this list of friendship-related movies. If you have any movies to add, please email movies@friendship.com.au with the title, actors, year, and a brief description. Thanks! :)
Title
Year
Main Actors
Description
An Intimate Friendship
2000
Lisel. M Gorell,
Stacy Marr,
Rini Starkey,
Tim McMillan,
Kerry Leigh LePage.
A family of friends is forever changed when two of the friends realize that their love for one another goes beyond the confines of their conventional relationship.
An Officer And
A Gentleman
1998
Richard Gere,
Debra Winger,
Louis Gossett Jr,
David Keith
Loser/loner Zach Mayo enlists in the Navy because he wants to inject a little direction into his wayward life. During his 13-week boot camp, he gets taught a lot of lessons of discipline, friendship and ultimately, love, as he starts off as a son trying to escape his father's past, and ends up as an officer and a gentleman.
Au Revoir Les Enfants
1987
Gaspard Manesse,
Raphael Fejto.
An autobiographical account of a boy's first friendship - and his discovery of the real world. Set in a Catholic boarding school during the German occupation of France, this is the powerful story of Julien Quentin, a sensitive, headstrong 12-year-old boy who befriends the new student in his class. The boy - Jean Bonnet - sees differently than the others. But Julien is intrigued and the two begin a shaky friendship. One day, by accident, Julien learns of a secret that will change the young boys' lives forever.
Beaches
1988
Bette Midler,
Barbara Hershey
A thirty-year friendship begins when two little girls meet on the beach in Atlantic City. Bette Midler plays a diva not unlike her real-life persona, Barbara Hershey a lawyer stricken with a fatal disease. Have a hanky on hand for when Bette sings Wind Beneath My Wings.
Boys On The Side
1995
Whoopi Goldberg,
Drew Barrymore,
Mary Louise Parker
Here's a different kind of road movie--the adventurers are women, and no ordinary women at that. Whoopi Goldberg plays a lesbian, Mary-Louise Parker's character has AIDS and Drew Barrymore's, surprise, surprise--is running from her past. In spite of their differences, they form a powerful supportive bond during their entertaining journey.
Brokedown Palace
1999
Claire Danes,
Kate Beckinsale,
Bill Pullman
Two best friends' dream vacation becomes a nightmare. Each falls for the same mysterious man, and in one instant their lives are changed forever. In a foreign land, they must prove their innocence before it's too late. A tale of self-discovery and the ultimate sacrifice for a friend.
Circle Of Friends
1994
Minnie Driver,
Colin Firth,
Alan Cumming,
Saffron Burrows
A story about the lives, loves and betrayals of three Irish girls, Bennie, Eve and Nan during their freshman year at Trinity College in Dublin. An enchanting movie that introduced us to Minnie Driver, Colin Firth, Alan Cumming and Saffron Burrows, with Chris O'Donnell thrown in for good measure.
Clueless
1995
Alicia Silverstone,
Stacey Dash,
Brittany Murphy
Amy Heckerling directed this zany comedy featuring Alicia Silverstone, Stacey Dash and Brittany Murphy as self-absorbed, fashion obsessed teens in Southern California. Though jealousy over guys nearly pulls them apart, friendship wins out, as does romance with just the right guy for each girl.
Corrina, Corrina
1994
Whoopi Goldberg,
Ray Liotta,
Tina Majorino.
Corrina, Corrina stars Whoopi Goldberg as a maid hired to tend to the daughter of a grieving man (Ray Liotta) whose wife has just died suddenly. Tina Majorino plays the daughter, who is so overwhelmed by the loss of her mother that she stops speaking. After a time both daughter and father bond with the new woman in their lives, a situation complicated by racism in this 1950's setting.
Crimes Of The Heart
1986
Diane Keaton,
Jessica Lange,
Sissy Spacek,
Tess Harper.
A funny, poignant drama about three southern sisters who are drawn together again after the youngest attempts to murder her abusive husband.
Enchanted April
1991
Miranda Richardson,
Joan Plowright,
Polly Walker.
A charming tale of four women who find Romance, hope and, ultimately, liberation during a month's holiday in an Italian villa overlooking the sea.
Entre Nous
1983
Miou,
Isabelle Huppert.
Director Diane Kurys based this critically acclaimed French drama on her mother's long-lasting friendship with a woman that was so strong, it became threatening to their ineffectual husbands.
First Wives Club
1996
Bette Midler,
Goldie Hawn,
Diane Keaton
Jimmy Middle-aged men should think twice about dumping their wives for younger women--especially if the women take Ivana Trump's advice, "don't get mad, get everything." Bette Midler, Goldie Hawn and Diane Keaton play friends since college who join forces to get hilarious revenge on their respective exes.
Frat Daze
2000
Frat Daze is a shocking tell-all feature length movie about friends that possess a burning desire to pledge a glorified fraternity . all inspired by actual events! Our movie has been seen and enjoyed by college students all over. Now on home video, everybody (many more students, parents, and curiosity seekers) will get a true and very rare glance into the private world of Fraternity Pledging and Hazing . Secrets Exposed!
Fried Green Tomatoes
1991
Kathy Bates,
Jessica Tandy,
Mary Louise Parker,
Mary Stuart Masterson.
A sentimental portrait about two friendships between women, one in the present, one in 1920's and 30's Alabama. Kathy Bates and Jessica Tandy play the modern friends who meet at Tandy's retirement home. Mary Stuart Masterson and Mary-Louise Parker are the spunky friends from the past whose friendship survives an abusive husband, a seriously injured child and a murder trial.
Frog And Wombat
1998
Ronny Cox,
Lindsay Wagner,
Katie Stuart,
Emily Lipoma.
Alli (code name "Frog") is convinced that her new principal (Ronny Cox) is up to no good and she's going to prove it! When her best friend, Jane (code name "Wombat") and her mother (Lindsay Wagner) reject this idea, Frog decides to collect the evidence and crack the case. Frog, Wombat, and their friends encounter comedy and conflict as they set out to prove Frog's suspicion. Ultimately their bravery and conviction prove that young girls can and should believe in their instincts.
Gas Food Lodging
1992
Brooke Adams,
Ione Sky,
Fairuza Balk,
James Brolin,
Robert Knepper
Nora lives with her two teenaged daughters, Trudi and Shade, in a trailer park in the desert in New Mexico. Shade is preoccupied with finding a husband for her mother, but also holds her accountable for her father's leaving. Trudi, the older daughter, has an impossible relationship with Nora. The film examines the lives of these three women, their relationships with each other and with their lovers, and how they cope with the disadvantages life has dealt to them.
Homeward Bound
?
Robert Hays,
Kim Greist,
Veronica Lauren,
Kevin Chevalia,
Benj Thall.
Short but sweet - that's the basic summary of Bruce Broughton's score for Homeward Bound, an enjoyable Disney-made shaggy dog story about three intrepid family pets who journey across the vast unknown, facing danger at every turn, as they strive to be re-united with their pint-sized owners.
How To Make
An American Quilt
1995
Winona Ryder
Winona Ryder plays an aimless young woman who leaves her fiancÚ behind to spend the summer with her grandmother and great-aunt. As she listens to the stories of life and love told by the members of their quilting circle, she gains a new perspective on life.
Inside Moves
1980
John Savage,
David Morse,
Diana Scarwid,
Amy Wright.
Young stars and veteran actors combine to interpret a poignant and humorous tale about regulars at Max's Bar.
Jerry Maguire
1996
Tom Cruise,
Cuba Gooding Jr.,
Renee Zellweger.
Tom Cruise shines in this superb romantic Comedy about a sports agent who, in a crises of morals, comes close to losing everything. Keeping him afloat is the brilliant and beautiful Zelwegger, and his only remaining client Cuba Goodwin Jr.. The story is not overly melodramatic but quaint and realistic. Jerry Maguire is a definite crowd pleaser, the chemistry between the romantic leads is great and Cuba adds lots of laughs and fun.
Leaving Normal
1992
Christine Lahti, Meg Tilly
Leaving Normal is a heartwarming story of how one young woman finally finds her place in life and helps others to do the same.
Mighty
1998
Gillian Anderson,
Meat Loaf,
Sharon Stone,
Gena Rowlands
Touching story of a young physically challenged boy with a taste for adventure stories who befriends his physically strong but mentally challenged neighbor so that they may act out fantastic adventures.
My Best Friends Wedding
1997
Julia Roberts,
Rupert Everett,
Cameron Diaz,
Dermot Mulroney.
Roberts dazzles as commitment-shy Julianne Potter, who suddenly realises she's in love with her best friend Michael (Mulroney). There.s just one catch&he.s about to marry someone else. Now she has to win him back, And with just 4 days, the help of resourceful boss (Everett) and the benefits of an extremely devious mind, Jules will do anything to get her man&.except tell him the honest truth!
Mystic Pizza
1988
Julia Roberts,
Annabeth Gish
In the small Connecticut coast town of Mystic, three young pizza parlor waitresses ponder love, marriage, the future and secret pizza recipe ingredients. Featuring charming but honest performances by Annabeth Gish, Lili Taylor and Julia Roberts in her breakthrough role.
Now and Then
1996
Christina Ricci,
Melanie Griffith,
Demi Moore,
Rosie O'Donnell,
Thora Birch
It's all for one and one for all in this heartwarming comedy about the childhood mischief of four best friends who reunite after twenty years.
Roberta, Teeny, Samantha, and chrissy have been busy growing up, but they always remembered the promise they made to be there for each other. Now they're together again to relive the greatest summer of their lives.
Oliver And Lopez
1998
The heartwarming story of two funky cool guys, their friendship, hardships they endure, and their struggles with common problems related to adolescence, presented a in not-so-common manner. This movie brings about many different feelings; It will make you laugh in some parts, cry in others. Overall, it is a funny, touching, beautiful story of a bizarre friendship bound to keep you on the edge of your seat throughout the entire film.
Open Return
2000
Lisa Maher,
George Sereika,
Seth Walther,
Kate Ross,
Gabby escapes California for her New Jersey hometown. It's not what she expected. Her best friend Keith can't deal with his bedridden Dad or his job at a nursing facility. Her ex-beau Jon is trying desperately to overcome his latest painter's block while salvaging his relationship with Suzy, Gabby's least favorite person. Just when Gabby's family have decided that their prodigal daughter is more exasperating than they remember, her high school crush Jenna arrives on the scene. Gabby begins to discover that escape is impossible. Retreat, however, can be a pretty good time.
Passion Fish
1992
Mary McDonnell,
Alfre Woodarde
Mary McDonnell and Alfre Woodard star in John Sayles' offbeat drama about the friendship that develops between a paralyzed actress and the caretaker who helps to put her life back together.
Places In The Heart
1984
Sally Field,
John Malkovich,
Danny Glover,
Ed Harris.
A woman and her two children struggle to survive in a small town in Texas during the Depression.
Rain Man
1988
Tom Cruise,
Dustin Hoffman,
Valeria Golino,
Jerry Molden.
After their father dies, a smooth-talking businessman is reunited with his autistic older brother to whose caretakers his father left a fortune. Needing the money himself, he kidnaps him for a rocky cross-country drive only to discover the void his brother had filled in his empty childhood.
Romy And Michele's
High School Reunion
1995
Lisa Kudrow,
Mira Sorvino
At their 10 year high school reunion, there's only one way for best friends Romy and Michele to show their classmates how successful they've become. Lie!
Scent Of A Woman
1992
Al Pacino,
Chris O.Donnell,
Gabriellr Anwar,
James Rebhorn.
Hoping to earn some extra money, a relatively underprivileged prep school student agrees to look after a cantankerous, blind, retired lieutenant Colonel during his holiday. Thrown off guard by his charge's bullying style, the student's in for even more surprises when the two take off for a wild weekend in New York City.
Secret Garden
1993
Maggie Smith,
Kate Maberly,
Heydon Prowse,
Andrew Knott.
Frances Hodgson Burnett's timeless children's tale of about the magical effect of a long-forgotten garden on the lives of three lonely children. Executive-produced by Francis Ford Coppola and rendered with lyrical, polished flair by Polish emigre Holland.
Shot Through The Heart
2000
Linus Roache,
Vincent Perez
A heartrending movie, based on a true story about a pair of best friends in the fomer Yoguslav nation, who are torn by the inevitable circumstances of war. The bond between the two life long friends illustrates the depth of the friendship, and how emotionally unbearable life is when having to make the choice between best friend and nation.
Stand By Me
1994
Poon Fong Fong
Four frustrated teenage girls, forseeing no end to their emotional problems, form a suicide pact. But a chance meeting with an older, wiser stranger leads to a solid friendship that makes each reconsider her blessings.
Steel Magnolias
1989
Dolly Parton,
Julia Roberts,
Sally Field,
Shirley MacLaine.
In a small Louisiana town, Dolly Parton runs the local beauty parlor, which serves as the gathering point for a varied yet loyal group of women friends. Pass the tissues, please!
Terms Of Endearment
1983
Shirley MacLaine,
Debra Winger,
Jack Nickolson,
Danny De Vito.
A deeply observed drama about the intimate relationship between a mother and daughter, based on the novel by Larry McMurtry
The Colour Purple
1985
Whoopi Goldberg,
Margaret Avery,
Danny Glover,
Oprah Winfrey,
Adolf Caesar.
A masterful adaptation of Alice Walker's Pulitzer Prize winning novel about a southern black girl's rise from tragedy to personal triumph through the course of her lifetime.
Toy Story & Toy Story 2
1995, 2000
Tom Hanks,
Tim Allen
Woody is Andy's favourite toy, an old cowboy doll with a head full of stuffing and a heart of gold. But one fateful birthday sees the arrival of Buzz Lightyear, Space Ranger and potential rival for the hallowed position of Favourite Toy. Both movies tell simple, yet powerfully real tales. Expressed with extraordinary care and skill in animation, the films capture the importance and fragility of true friendship with eye-popping visuals, spirited laughs and lovable characters.
Thelma And Louise
1991
Susan Sarandon,
Geena Davis.
Susan Sarandon's a waitress with a traumatic history, Geena Davis an unappreciated housewife. When their weekend camping getaway goes badly wrong, they find themselves fleeing the law yet discovering real freedom. Anyone else think they ought to make a video game where women get to shoot at semi trucks?
Waiting To Exhale
1995
Whitney Houston,
Angela Bassett,
Loretta Devine,
Lela Rochon.
Girlfriends Whitney Houston, Angela Bassett , Loretta Devine and Lela Rochon form a sisters' support system as they struggle to gain love and respect from the men in their lives. The irresistible soundtrack features Houston's hit, Exhale (Shoop Shoop).
Wayne's World
1992
Mike Myers,
Dana Carvey.
Two slacker friends try to promote their public-access cable show. "Party on - excellent!"
Whales Of August
1987
Lillian Gish,
Bette Davis,
Ann Sothern,
Vincent Price.
Set on a Maine island, two sisters are locked in a mutual dependency which threatens to unravel. Their daily routines are interrupted by their life-long friend Tisha, the questionable attentions of the mysterious Mr. Maranov, and Joshua Brackett, a crusty handyman.