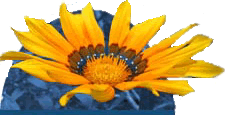 Search The Friendship Page
| | | |
| --- | --- | --- |
| International Friendship Day | | |
---
July 30 and August 3 are International Friendship Days, time to recognise your friends and their contribution to your life. Friendship helps to bring peace and positivity to the globe - a great reason to celebrate!

The Friendship Days occour during only one week a year - so make the most of it! :) Friends come in many shapes, sizes and guises: school friends, work colleagues, siblings, partners, parents, pets and neighbours. Pull out all the stops and let your friends know they are truly appreciated!

International Friendship Day was traditionally celebrated on the first Sunday of August each year - 3 August for 2014. However, in 2011 the United Nations declared July 30 to be the new International Day of Friendship. The Friendship Page strongly supports this great United Nations initiative honouring friendship and peace. So let's celebrate!


Have fun with your friends!

[Send Tribute | Send E-Card | Send Poem | Send Flowers | Send Friendship Band ]

Celebration Ideas

Need some suggestions on how to celebrate Friendship Day and show your friends they are special? Read on below for some suggestions and links...

Write a nice card for your friend telling them how much you appreciate their friendship. Spill out your heart to them as though there is no tomorrow.
Buy or make them a small present - flowers, chocolates, friendship bands, a cake, a dreamcatcher, friendship journal or anything that catches your imagination! Consider leaving the gift anonymously for added intrigue!
Hug someone, preferably your friend!
Make a point to call every one of your friends on Friendship Day to let them know you care.


Longtime Friends

Best Friends

Make your friend a mixed CD of all the songs that define your friendship (or ones that you just happen to mutually like!)
Submit a Friendship Tribute to your friend to be posted on the web.
Call all those old friends you haven't spoken to in ages.. remember the girl scout motto: "Make new friends and keep the old, one is silver and the other gold"!
Send your friend a Happy Friendship Day greeting online to brighten their day.
Invite your closest buddies over for a sleepover! Rent some movies and pig out on popcorn, chocolate and all forms of unhealthy food! Bring some blankets outside and watch the stars.
Plan a special day with your best friend or friendship group. A picnic is always a fun idea, and great for all ages. If you're physically-inclined, try an activity such as bowling, golf, rollerblading, cricket or going to the beach.
If you're all busy during the day, plan to go out to dinner with your friend(s). Dress up in your finest and have a fun night that's different from the norm.
Host a Friendship Dinner Party!


Have a sleepover!

Married friends

Write your friend a webpage to express your friendship online
Ring up a radio station and dedicate a song to Friendship Day and your friends!
Make some new friends by becoming a doer of RAOK - Random Acts of Kindness
Buy your friend a ticket to the theatre so you can enjoy a great show together. If you can't afford this, downscale to the movies!
Give your friend a Friendship Bracelet (made or bought) to symbolise your friendship
Grab a camera or visit a photo machine and take some photos of you & your friends enjoying yourselves!
Send a Happy Friendship Day Tribute to a special friend to let them know you care! Just choose a link below.

Enjoy Friendship Day everyone.. and make the most of it!


Appreciate your friendship group